Choose from our vast selection of Colors
With so many concrete stamps and designs from which to pick, you can customize your property in a way you never thought was possible. Contact us now to find out about our large variety of patterns, colors, and styles.
You can expect us to meet and exceed all of your expectations.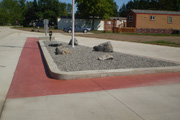 Always Affordable
Never feel like you've broke the bank after investing in our designer concrete services. We manage to fit your project inside your budget while also offering top quality results. See for yourself when you call us today!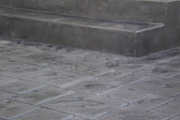 The Morals That Keep Us Going
Since 1986, our honesty and integrity have served as the values and morals that drive us to succeed in the industry. We believe that after just one time working with us, you'll look for reasons to seek out our services again.
Our Designer Concrete Services
Driveways
Stamped colored patios
Antiquing
All kind of patterns
Staining
Steps