Consider US for Your Next Project
Before adding onto your existing property or installing a building, you can be rest assured in the fact that we offer the block work services that you require. Create a foundation for your home or building that will increase its lifespan.
The fate of your project is in safe and secure hands.
Opt To Work With One of the Area's Leading Companies
Recognized as one of the construction leaders in and around the Twin Cities, it's safe to say that your block work job will be completed to your specifications. We ensure that our services are long lasting, high quality,and affordable.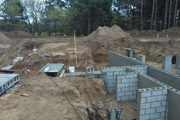 Decades of Service
Why wouldn't you want to work with a company that holds nearly 30 years of service in your area? Contact us today in order to move one step closer to putting your block work plans into action.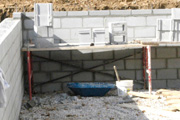 Our Additional Services
Whether you're in need of block work, flat work, designer concrete, or driveways, you can consider us as your go-to place for this work. We aim to be your community's leading concrete contractor, and it shows in our craftsmanship.